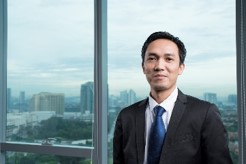 CAPTAIN CHEAH SIN BI
CAPTAIN CHEAH SIN BI
Capt. Cheah has more than 20 years experience in tanker industry. He was the Pioneer batch under Global Maritime Ventures Berhad (GMVB)"s Cadet Sponsorship Programme initiative to contribute towards the growth of the local shipping industry in 1998. A Master Mariner by profession. Shipboard services include IMC-Aurora Tankers (1999-2005), V-Ships MSI (2006-2010), and has been with Orkim from 2010 until now. He has a Certificate of Competency Class 1 (Deck) and Degree in Management Technology in Maritime Transportation from University Technology of Malaysia.

Presently, he is also the Focus Group member of Shell Global Partners-in-Safety, ABS Southeast Asia and Middle East Technical Committee, MASA Exco Committee member, IMO MARPOL Malaysia National Task Force (NTF), Marine Environment Protection Of The Southeast Asian Seas (MEPSEAS) Malaysia National Task Force and Lifetime member of IKMAL and the Nautical Institute.
Chief Executive Officer
Capt. Cheah has more than 20 years experience in tanker industry. He…more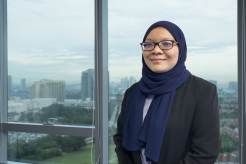 TAHIRAH MOHD NOR
TAHIRAH MOHD NOR
Tahirah has over 19 years of experience in the field of finance, financial analysis and planning, fund raising, finance operations, international joint ventures, statutory reporting and investment appraisal. Prior to joining Orkim Sdn. Bhd., she holds various senior position in public listed companies predominantly in oil and gas industry. She holds a Bachelor of Accounting from University Malaya. She is a member of The Malaysian Institute of Chartered Accountants ("MICPA") and a member of Malaysian Institute of Accountants.
Chief Financial Officer
Tahirah has over 19 years of experience in the field of finance…more