Increase Revenue
Increase vessel utilization rate.
Preservation Cargo Quality & Quantity.
Increase customer base & explore new business.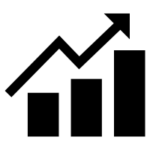 Cost Control
Maintain asset without wastage.
Control the budget.
Manage vendors.

Improve Crew Quality
Recruit quality & experienced crew.
Retain good quality crew.
Intensify crew training.

Safety First – "Goal Zero"
No injury to personnel.
No damage to environment.
Safe Operations Assurance.

Strengthen Brand Name
Practice good business principles.
Provide responsible & reliable service to customers.
Maintain credibility with whom we do business.